Check out the Wednesday Loves with Jamie.
This week I am loving:
This cute summer to do list I saw on this blog, http://eighteen25.blogspot.com/.  They show you how to make it.  I have our own summer to-do list going through my head…I just need school to be over already so we can get started:)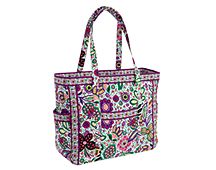 I love this Vera Bradley bag!  Doesn't this pattern just scream summer!
I love all of the easy recipes that have been linked to Kelly's Korner, now just to actually cook one of them.
I am loving The Voice on NBC!
I am loving that 3 of my nieces are graduating from Kindergarten this week and 3 of my favorite people have birthdays this week!  What a great week!
I love that this is the last Wednesday of the school year!